ERC Now Offering No-Cost CHP Consultation To Nicor Gas Customers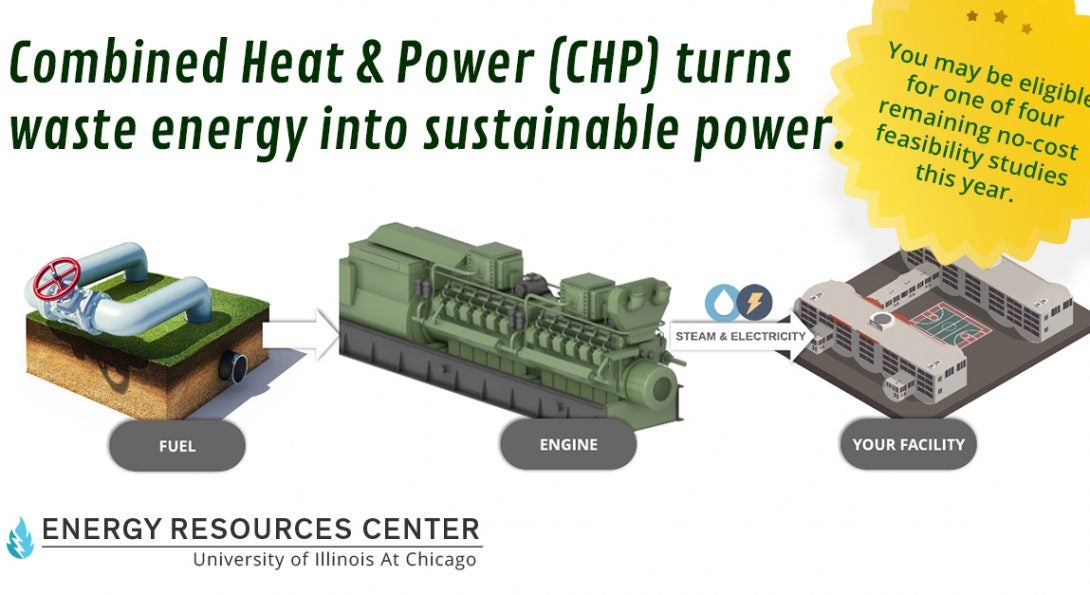 Have an ERC engineer reach out to help identify energy savings for your facility.
Help you or your customers save money with Combined Heat and Power (CHP). Get free technical assistance and no-cost feasibility studies. The Energy Resources Center has only 4 no-cost feasibility studies left! These feasibility studies can help determine if a CHP system is right for the facility.
Modified on September 23, 2020